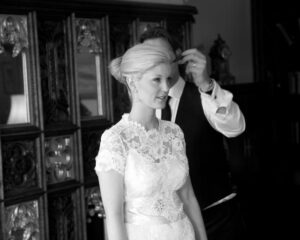 Cost: €250
Trial to the aisle, takes you on the creative journey of the Bridal Team @ Dylan Bradshaw, achieving a unique & bespoke experience for all of our brides to be.
During this one day course you will get great insight into the ever growing & profitable bridal industry, taking you through the key stages for you & your client, from your first meeting right up to the big day itself.
Register your interest in the form below!