---
Kerastase have recently relaunched Aura Botanica and it's now better than ever!
With all the same wonders of the Original Aura Botanica range with it's natural ingredients and its perfected formulation to care for natural hair with minimal damage – the new formula now caters for coloured hair too. YES!!!
All you lovely vegans out there who colour your hair (with organic colour of course..) Aura Botanica is now on your radar too!
If your old or new to the magic of Aura Botanic, let's give you the low down on this amazing range anyhow..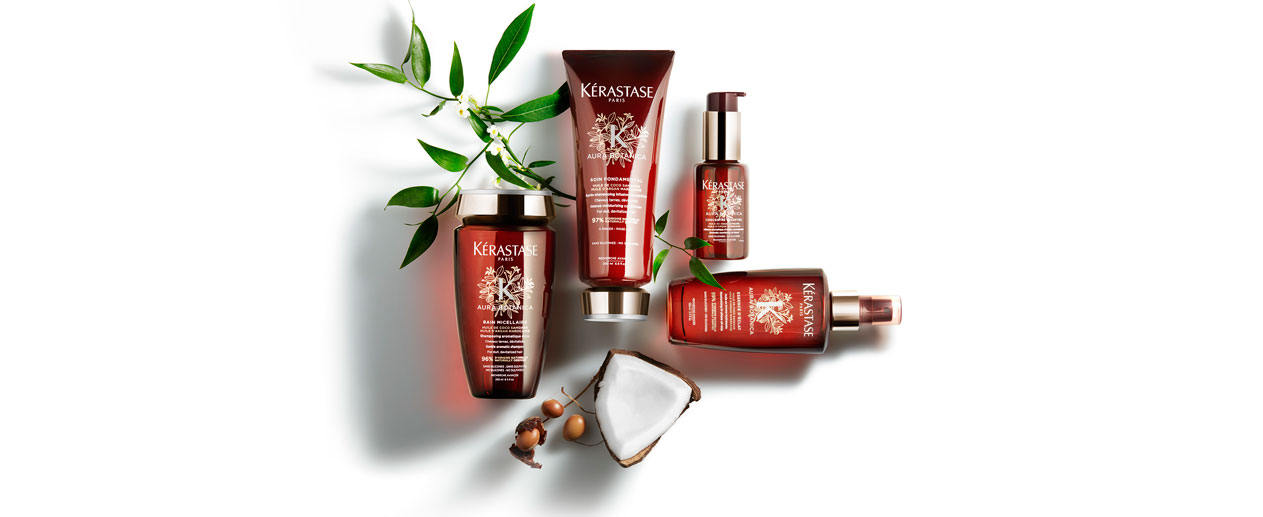 This Kerastase range targets dull, devitalised hair. With no silicones or sulfates, containing all natural origin ingredients. This collection will leave your hair looking 3x shinier, with 72 hours anti frizz and 48 hours of durable nutrition whilst feeling natural to touch.
It's 96% natural with the other 4% contributing to fragrance and preservatives …I don't think that's too bad for a product as lovely as this one!
The range uses ingredients like;
Samoan Coconut Oil to provide durablity and shine, contributing to the softness of the hair by locking in moisture.
Amazonian Brazil Nut Oil to protect nutrition whilst not weighing hair down.
Thai Rice Bran Oil which is full of vitamins and anti-oxidants.
Mexican Aloe Extract offers defense against external aggressors by coating and hydrating the fibers of the hair.
Amazonian Murumuru Butter which has an ability to make curly hair extremely manageable.
Paraguayan Sugar helps to add body & texture leaving a soft feel and shiny look.
Morrocan Argan Oil which contains Omega 6 & 9 pentrating deep into the hair and moisturising from within.
Get your Aura Botanica stock from us now by stopping by our boutique salon at 56 South William Street or order online here.
---