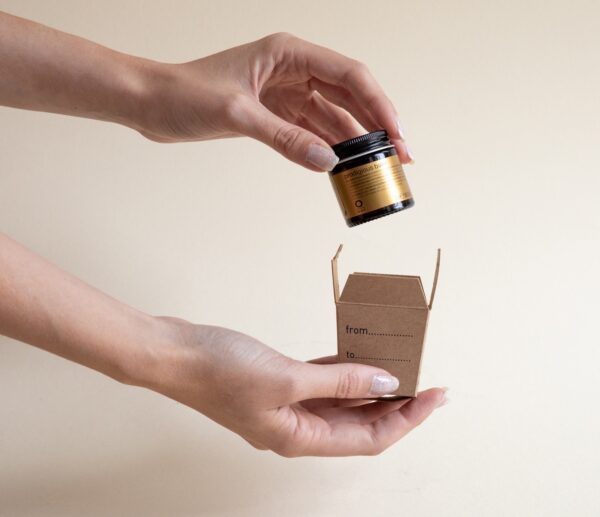 Regenerating and soothing balm for hands, face and lips with zero-mile biodynamic marigold, organic safflower, ethical date
Biodynamic Marigold flower extract // A natural tonic, it protects the skin from daily damage and increases its level of hydration, preventing the onset of signs of age. It stimulates the production of collagen and prevents its dehydration, giving great softness.

Organic Safflower seed oil // It favors the maintenance of the lipid barrier, restructures and deeply nourishes the skin.

Ethical Date oil // Rich in saponins, it has moisturizing, restructuring, nourishing and elasticising qualities. Thanks to the presence of flavonoids, it has an antioxidant action that helps fight cellular ageing. It protects from the aggression of external agents.

Shea butter // Particularly well-known for its emollient, nourishing and moisturizing properties. It forms a protective film on the skin and, thanks to its Vitamin E content, it offers protection against free radicals.

Sweet Almond oil // Extremely rich in fatty acids, it deeply nourishes the skin, offering elasticizing, anti-aging and soothing properties for sensitive skin.

Tocopherol (Vitamin E) // Powerful antioxidant and anti-inflammatory. It fights free radicals and protects the skin while maintaining a stable level of hydration and lipids.
Apply a small amount of product on the areas that need hydration and relief, whenever you want.