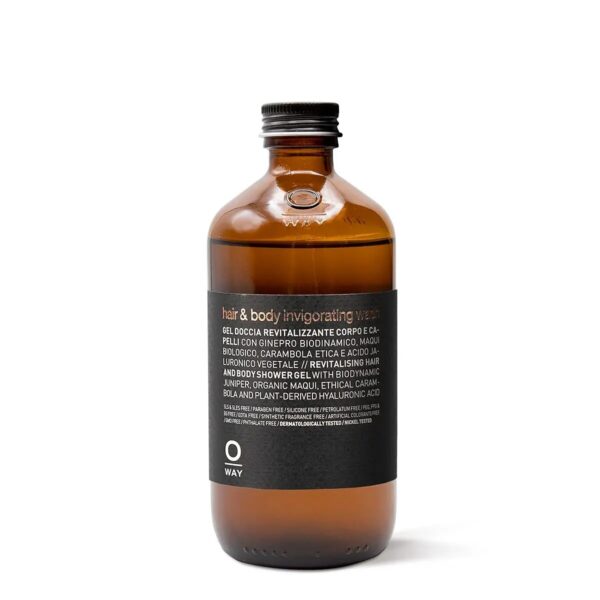 - Ideal for daily use and post-sport
- Gently removes impurities and excess sebum
- Provides hydration, elasticity and youthfulness to the skin and hair fiber
PLANT-DERIVED HYALURONIC ACID // Increases cell hydration, improves skin elasticity, reduces wrinkles, densifies and compacts the skin.

ETHICAL CARAMBOLA // Rich in antioxidants, minerals and phytonutrients with antioxidant properties. Fights free radicals that lead to skin and hair ageing. Habitat: rainforest.

BIODYNAMIC JUNIPER // soothing and softening action, it fights irritation. It also stimulates the microcirculation of the scalp, helping fight hair loss and alopecia. Restores and strengthens the hair fibre.

ORGANIC MAQUI // also called Patagonian Blueberry, it is considered the most powerful super berry found in Nature. Contains delphinidin, which produces cellular energy and slows down the ageing process. Habitat: Patagonia.
Apply to damp hair and skin, massage and rinse.