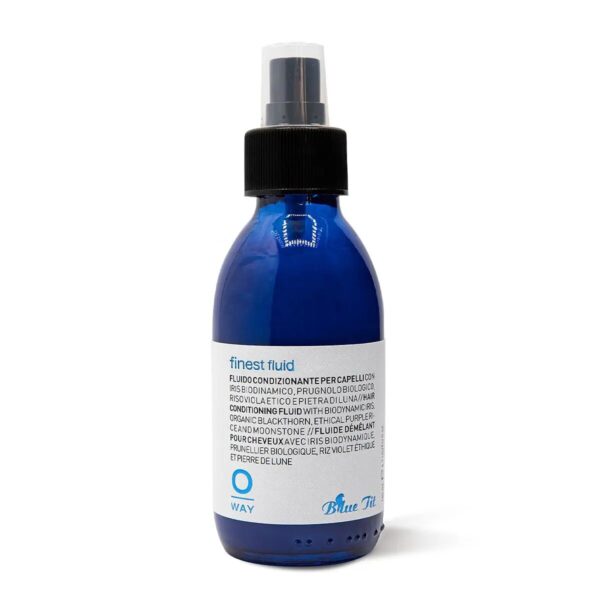 - Keeps frizz at bay
- Conditions, nourishes and moisturises hair, without weighing down
- Light formula also for fine hair.
ORGANIC BLACKTHORN EXTRACT // Blackthorn is an excellent regenerating and fortifying agent for skin and hair. It gives great elasticity and hydration.

BIODYNAMIC IRIS // Rich in phytoestrogens, this flower has refreshing and invigorating properties for dull, matt hair.

ETHICALLY – PRODUCED PURPLE RICE // Khao Gram is a select variety of purple rice. It leaves your skin soft and smooth. Its characteristic purple colour comes from the high anthocyanin content, which gives it special antioxidant properties and leaves your skin soft and compact.

ETHICAL PURPLE RICE EXTRACT // Also called Khao Gram, Purple Rice is native to the tropical and sub-tropical countries of southern Asia. Extremely rich in anthocyanins, which give it its characteristic purple colour, it has a marked antioxidant activity and helps to protect the hair from external aggressions. * The name moonstone derives from its appearance. The pearly and white iridescent shine is caused by the light which reflects the elements that make up its structure; this effect is called adularescence.
Vaporise from about 30 cm on wet hair. Brush or work hair with your fingers. Dry and then proceed to style. To be used for styling purposes, on dry hair, to obtain luminous effect.