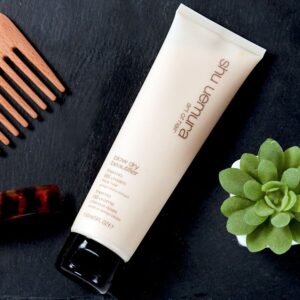 - Heat Protector
- Hydrating
- Smoothens Hair
Ginkgo Biloba Extract & SRS Microwaxes

Ginkgo biloba extract known for its high resistance to external aggressions & its anti-oxidant and healing benefits. SRS Microwaxes: heat reactive repositionable microwax technology & amino reactive silicon: microscopic wax particles that melt with heat to create flexible bonds between hair fibers.
Apply to damp hair. Blow-dry and heat style to set shape. Reactivate by reapplying heat. Use to protect & perfect a blow dry.