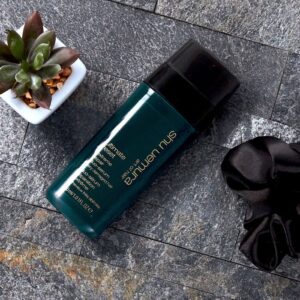 - Prevents Breakage
- Nourishes Hair
- Adds Shine
Japanese Rice Extract

For centuries, Japanese women have looked to rice for its immense beautifying powers due to it being enriched with minerals, antioxidants, and B and E vitamins. Referred to as "nuka biji", or "beautiful by the rice" Japanese women cherish rice's ability to hydrate and protect the hair.
Apply a small coin-size amount of the hair serum onto palms. Gently massage onto the ends of damp or dry hair. Leave-in. *Can also be used as an on-the-go touch-up to prevent unmanageable, frizzy hair.