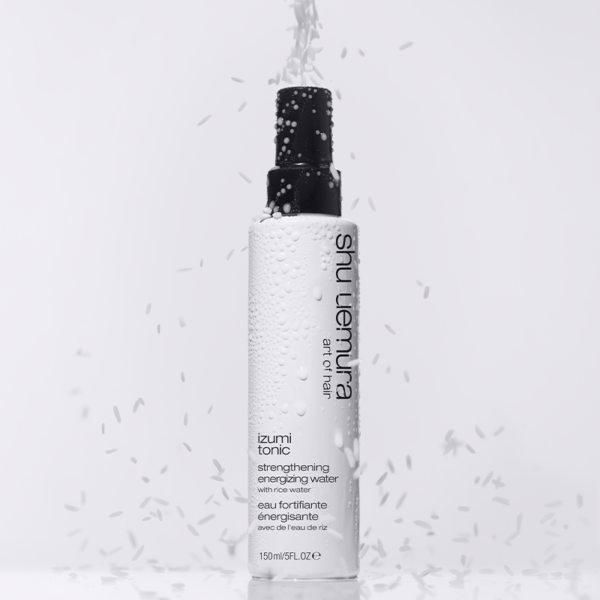 - Hair is 10X stronger after one use*
- Leaves hair feeling smooth, silky & shiny.
- After 28 days hair looks healthier.
Japanese-sourced rice water

High quality rice extracts made of specific rice protein by unique enzyme method, rich in amino acids, b vitamins, vitamin e, minerals, antioxidants, renown for restoring damaged cells and overall permeability, moisture and elasticity to hair.
Spray izumi tonic on wet (towel-dried) hair and comb through. Do not rinse. Proceed to air dry or blow-dry.