We all know it is extremely important to wear SPF ..all the time, not just in hot weather..(of course!) so why neglect your hair when you're sunning yourself during this sunny weather?
Just like our skin, our hair can suffer extreme damage from the sun's UV rays especially when battling other aggressions like salt water, chlorinated water and the usual 100 times you run your straighteners over that one piece at the front so it sits just how you like it!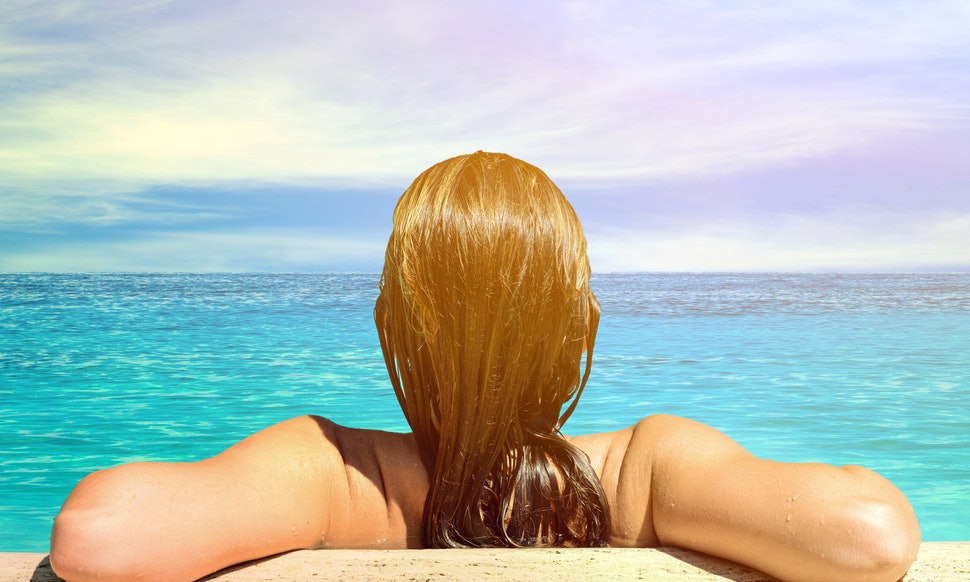 Treat your hair well this year by caring for it with the Kerastase Soleil Range. Ideal for the holiday season. Targeting all types of hair which are exposed to UV rays from the sun, causing alteration of colour, may be difficult to detangle or has become damaged or sensitised. This hair care collection will leave hair feeling nourished, soft and shiny as it compensates for the drying effects that the hair is experiencing.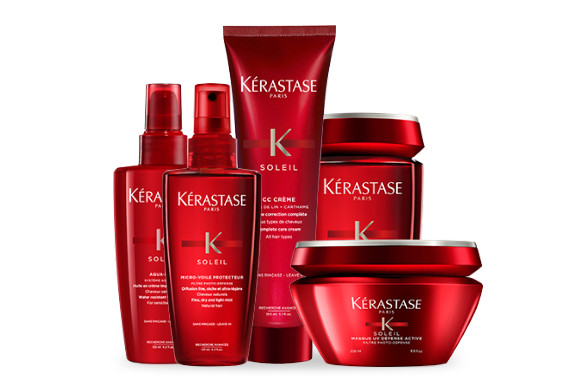 Bain Soleil – An anti-damaging shampoo, contains UV filters. Protects repairs and beautifies by adding moisture and softness. Hair will feel nourished, shinier and detangled.
CC Crème Soleil – Leave in beautifying cream, contains ceramadies, UV filters and linseed oil. Simply apply this cream to towel dried hair, before or after sun exposure.
Masque UV Défence Active – Intense Nourishing Masque with UV filters. Apply to washed and towel dried hair on mid-lengths and ends. Leave for 5-10 minutes and rinse leaving hair protected and more resistant.
Soleil Aqua-Seal – A highly protective fluid cream with a waterproof effect for very sensitised hair. Apply before exposure to sun and water by sealing the hair fibre with a protective layer.
Micro-Voile Protecteur – Leave in spray to protect against sun, salt and chlorinated water. A dry, fine, light mist which is non greasy leaving hair feeling natural to touch. For use before or after sun exposure on dry or towel dried hair. Spray from root to tip and re-apply after swimming.
Get your sun protection now by visiting us at 56 South William Street, Dublin 2 or buy online at our online boutique.