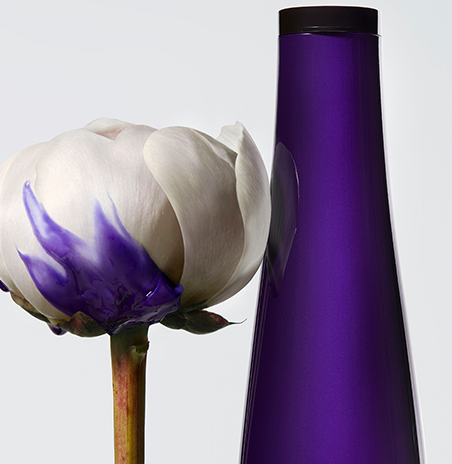 Yūbi Blonde Collection
Why the most recent release from Shu Uemura should be your new favourite hair care range
Lockdown or no lockdown, there's nothing stopping Dylan Bradshaw from providing the best hair care to their clients. Thankfully, you don't have to wait until the salons reopen to get it. Kicking off 2021 on a high note, the online boutique has just been stocked up with the brand new Yūbi Blonde range -brought straight from the depths of Japan by Shu Uemura. There are four products in total that can be incorporated into your hair routine. This range is aimed at those with bleached, highlighted hair who would like to remove brassy tones and achieve that cool blonde look. If you have used Shu Uemura products before, you know you're getting fantastic and luxurious at home hair care. If you haven't, here's the perfect chance to try it!
Want a little more convincing before you invest? Don't knock it before you've tried it, and luckily our team have trialled and tested this range first hand from the comfort of their homes during lockdown to give you a personal review and break down on what all the fuss is all about with Yūbi Blonde. Below is a review from our Front of House Receptionist Megan on all four products, to give you a non-stylist perspective on using the new collection and the condition of the hair after blow drying.
Shampoo 1 – Glow Revealing Shampoo
First of all, before you even put this shampoo in your hair, the amazing smell hits you straight away. Including the shampoo, all four products are infused with the Japanese white peony flower to add such a gorgeous aroma to your hair. It can also be used on not only bleached, highlighted hair, but all coloured hair, so the formula is very diverse.
The shampoo conditions the fibres of the hair without weighing them down. "I've found that with other products I've used in the past, my hair feels heavy and tacky as soon as I've rinsed the shampoo, nearly as if there's still product left in it no matter how long I've rinsed for. Once I rinsed the Glow Revealing shampoo out of my hair, it felt lightweight, which is important for me because I have very thick hair".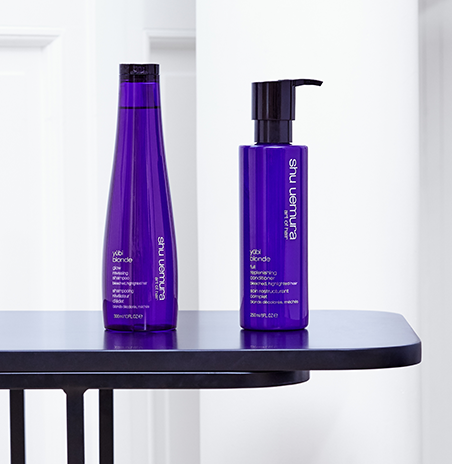 Shampoo 2 – Anti-Brass Purple Shampoo
If you're a blonde, you've more than likely definitely heard of purple shampoo, whether it be from your hairdresser or otherwise. With so many out there on the market already, it's important to distinguish what makes Yubi Blonde a worthwhile contender and the top choice in the mix.
Anti-Brass neutralises those unwanted brassy, yellow tones in the hair, and helps capture that cool tone a lot of blondies are looking to achieve. Similar to the Glow Revealing shampoo, the white peony infusion smells fabulous. This shampoo is infused with purple and blue pigments and as such should only be used once a week.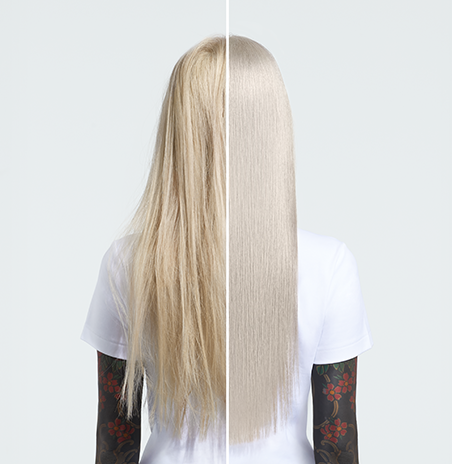 Conditioner – Full Replenishing Conditioner
"I find my lengths and ends can become quite dry and frizzy from highlights if I don't look after it properly between salon visits. You need to invest in a great conditioner that is going to keep your locks in salon-worthy condition. I feel the Yūbi Blonde Full Replenishing Conditioner does just that".
Lightweight and airy, the conditioner glides effortlessly through on application. It absorbs fast to avoid the risk of any heavy, sticky build-up being left behind. "I always worry about product build up in my hair, so it's important to me that I use a conditioner that's not going to make my hair feel tacky or heavy. The Full Replenishing is so soft and luxurious". Leave the conditioner in your hair for 2-3 minutes to allow the rejuvenating ingredients to work their magic.
Mask – Anti-Brass Purple Balm
Another pigmented product, masks are a fantastic way of bringing a salon treatment home with you. This one can be used on not only blondes, but silvers and balayage clients too.
Our recommendation would be that this product should be applied evenly into the hair in the shower, without towel drying, in one go to the lengths and ends while the hair is still quite wet for 3-5 minutes, avoiding the roots and scalp as it can catch and stain.
Post Blow-Dry Thoughts
"Once I had finished blow drying, the main things I noticed were the softness, the shine, and the cooler appearance of my hair".
The only other product that has made my hair feel that soft is the Shu Uemura Cleansing Oil shampoo. Even two days after washing, after a run and other various activities, my hair still remained silky and smooth to the touch". The softness of the hair is a result of the white peony ingredient – which works to improve your hairs condition and inject it with moisture, making it softer in the process.
"The shine that the products gave made my hair look so healthy and full of moisture, and I instantly noticed that the yellow tone to my hair was overpowered by coolness".
Dylan Bradshaw are fortunate to be one of the few Irish salons to be stocking this range. All of the products mentioned above are available on our website through our online boutique, and as always if you have any questions, you can contact our reception team by emailing [email protected] or calling (01) 671 9353.