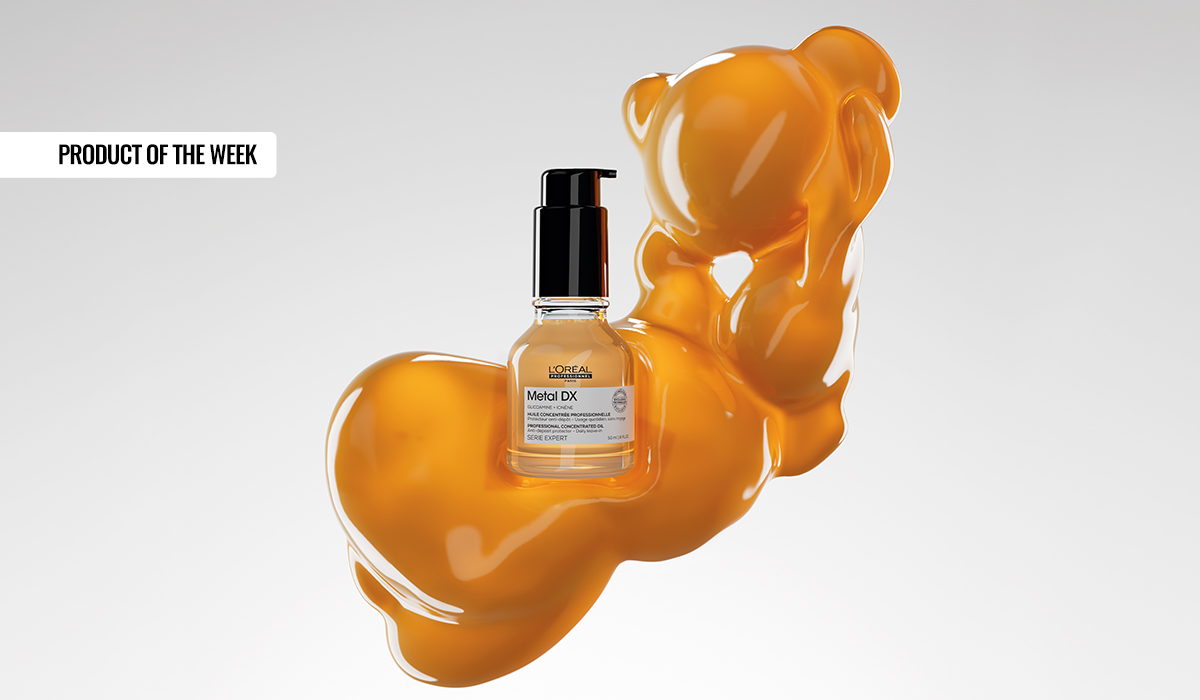 Be the first to try the new incredible addition to the Metal Detox range. The power of Metal Detox now in a concentrated oil.
Wash after wash, excess metal penetrates inside the hair. Metal* particles create a risk of breakage and colour shift.
Enriched with Glicoamine, the Metal Detox Oil protects hair from the deposit of metal particles.

The concentrated formula delivers up to 97% less breakage** and 2x shinier** hair, for hair that is stronger,
more nourished, and with more body and discipline.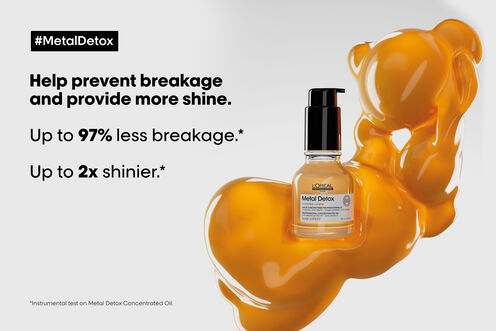 The professional formula with its rich texture is instantly absorbed by the hair fibre without weighing it down,
for a lightweight, bouncy, natural finish. It provides protection against the effects of humidity and
up to 230°C heat protection, for hair that stays smooth for up to 24 hours**.

Metal Detox has been co-developed with colour, balayage and lightening expert hairdressers.