WE KNOW OUR CLIENTS HAVE THEIR PREFERRED DYLAN BRADSHAW TEAM MEMBERS,
WHO THEY GO TO FOR ALL OF THEIR HAIR & BEAUTY NEEDS.  
But how does one go about guaranteeing that you always get your preferred appointment with your favorite stylist?
The first & easiest option is simply to book your next appointment as you are checking out. Often, stylists' schedules open up 4 or more weeks ahead, so it usually isn't very difficult to find a time that works for you & your stylist. We understand that for some, unpredictable work, class, or activity schedules make it difficult to plan that far ahead, but our best advice is to schedule your appointment before you leave, & change it later if necessary.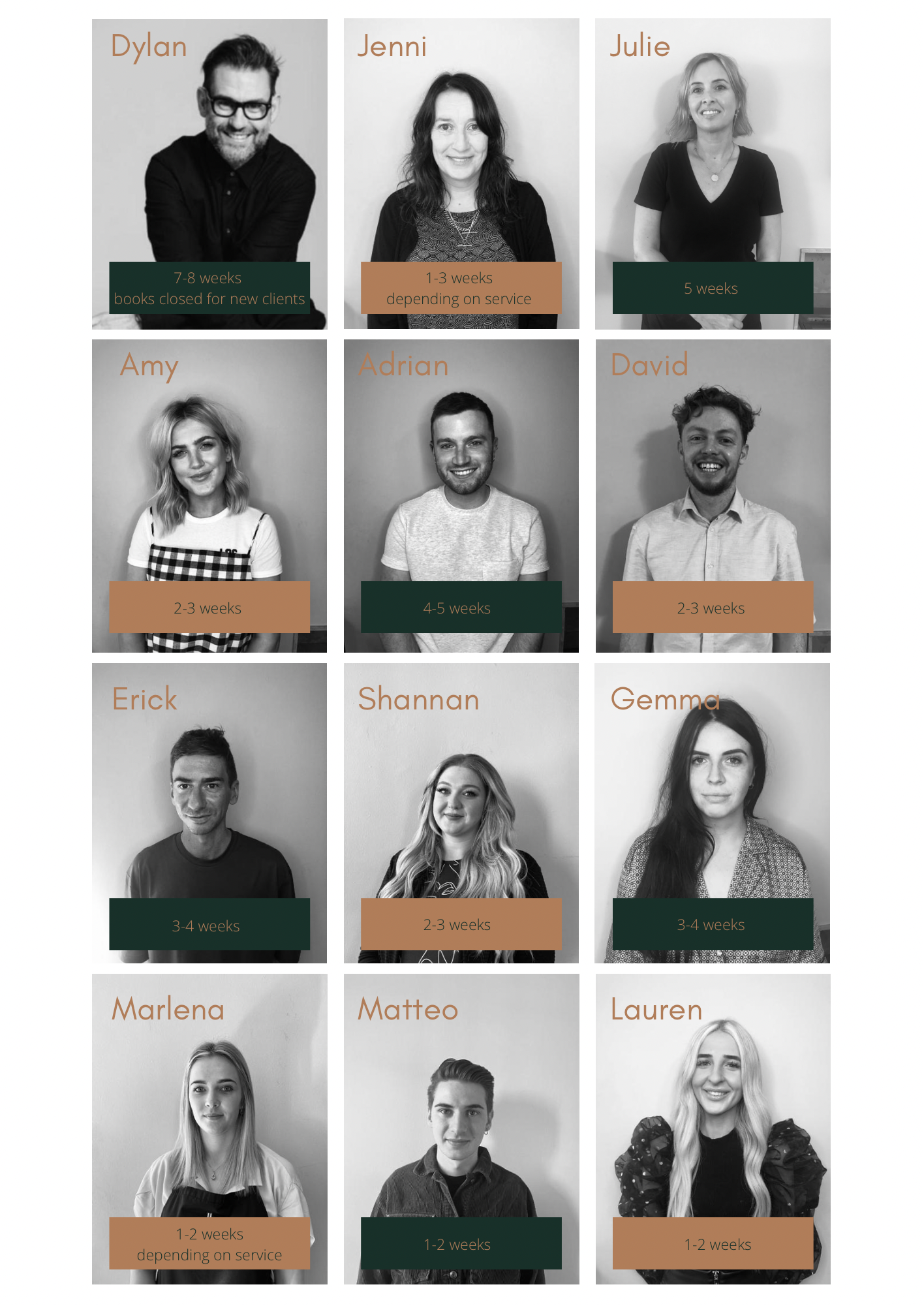 Of course, the lead up to busy holidays & celebrations will change these average lead times, so we would advise that if you haven't already booked, then to consider making your December appointments sooner rather than later. Many of our team are booking up fast! You can book 24/7 by simply clicking the link below or by calling our reception team in the salon on 01-6719353.