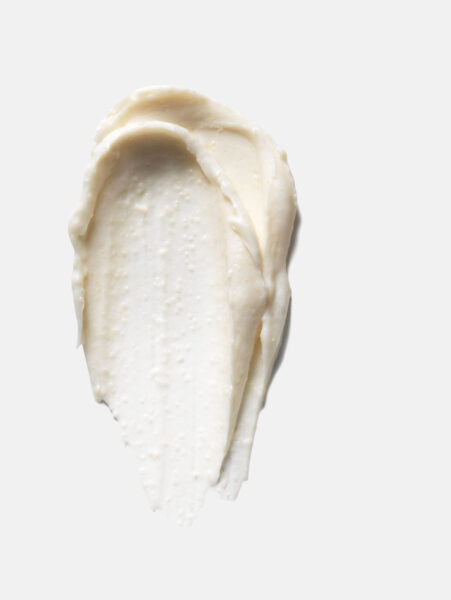 - Detoxifies
- Rebalances
- Conditions
Papain and Bromelain & Beta Hydroxy Acid (BHA)
Papain and Bromelain: Fruit enzymes that gently lift aged cells from hair follicles. Beta Hydroxy Acid (BHA): Gently exfoliates aged cells from hair follicles, leaving a smooth and supple surface for healthy hair growth.

Rice Exfoliator
Gentle rice beads that work with Salicylic Acid and pineapple-and papaya-derived enzymes to rejuvenate the scalp and gently clear follicles of excess sebum and debris to grow your healthiest hair.

Coconut, Jojoba, and Kalahari Melon Oils
Provides essential hydration for hair and scalp.
After shampooing and rinsing hair, apply Exfoliating Scalp Treatment to scalp and hair, massaging thoroughly with fingertips for approximately 2–3 minutes. Smooth through to the ends and rinse thoroughly; a double rinse is recommended. This is the last step in your scalp health routine, eliminating the need for washing and conditioning after use. Use once or twice a week in place of conditioner or mask. For straight or fine hair: Use the Scalp Massage Tool with Virtue® Exfoliating Scalp Treatment for added circulation. To use, simply massage the bristles on the scalp in circular motions, pressing firmly but gently (too much pressure can irritate the scalp), covering the full surface area of the scalp.