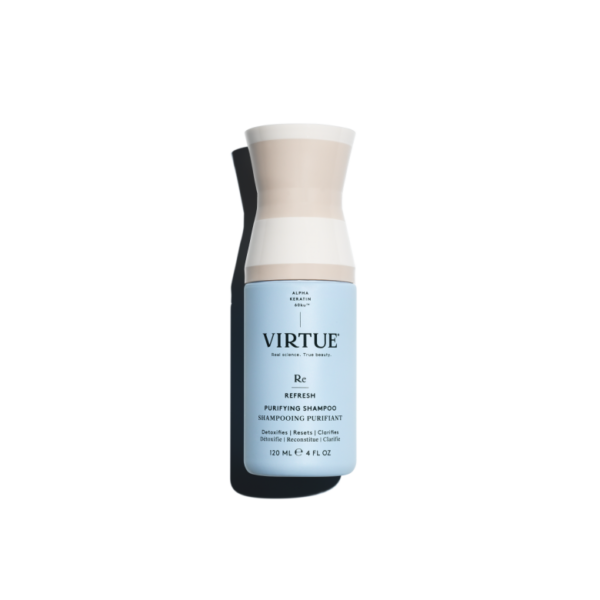 - Designed to be hair's weekly detox
- Gently remove excess oil, product residue, and environmental irritants
- Whisks away the impurities that strip hair of its life and luster
Charcoal Powder // Extracts oil and impurities for removal during shampooing.

Hops Extract // Provides a purifying and astringent effect on scalp.

Coconut Fatty Acid Blend // A blend of gentle cleansers derived from coconut oil that also have moisturizing benefits.
Create a weekly ritual of detoxing your hair and scalp with Purifying Shampoo to remove impurities and reveal lightweight, bouncy, and refreshed hair. Consider using it before a color service to begin with a clean slate.