Summer hair can be stressful. The hot, humid weather can ruin your hairstyle since all you want to do it tie it up!
But it doesn't have to be like that, hair is fun, easy and if you want it, it can be practical. We've compiled a list of hair that's photo ready and summer friendly!
Minimal Chic
Just because it's summer doesn't mean you can just forget about your hair and throw it up like a pineapple on your head! If your summer style is clean cut linens and crisp, minimal designs, this minimal chic hairstyle is perfect for you. It's a simple and easy updo that keeps hair away from the face and your neck. Accessorize with a gold statement clip for a more chic feel.
Retro Babe
It doesn't matter what decade you're born in, you can always look back at the past for some fun, hair inspo! We love the classic Bardot fringe. It's fun, it's wispy and romantic! It frames your face too so if you're conscious about your face shape you can create an illusion. Up or down, this look is a great go-to from summer days to nights!
Short Lob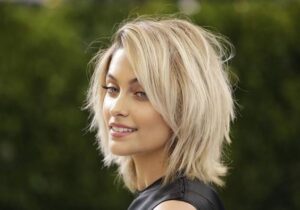 Paris Jackson knows the suss. From living her best life under the LA sun, she's used to the heat. Don't be afraid of the scissors, just think of all the benefits of short hair. From quicker drying time , to effortless styling, why not opt for shorter locks this summer?
Futuristic
The time is now but your hair trends can be fashion forward. This mohawk braid is ideal not only for keeping hair off of your face but it can keep you cool all day!
So there you have it, four stunning styles for summer that doesn't involve beach waves! Try them out today and tag is in your selfies @dylanbradshawsalon.
Book your next appointment on our booking app. Download here