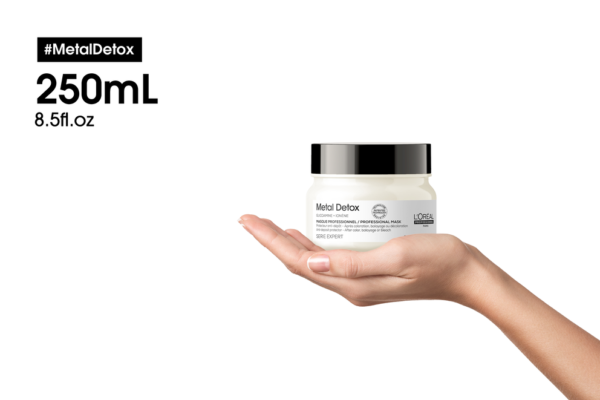 - 87% less breakage*
- Colour is even, lasts longer and is intensely shiny
- Protects against further buid-up of copper

*Instrumental test: Metal Detox Pre-Treatment + Technical Procedue + shampoo + mask
GLICOAMINE
Patented technology with Glicoamine. The formula helps to neutralise excess copper in the hair.
Apply to lengths and ends on wet hair. Leave in for 5-10 minutes and rinse thoroughly.