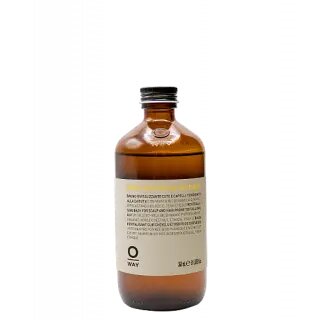 - Gently cleanses, stimulating the vitality of the hair
- Promotes the elimination of skin toxins
- Reactivates the microcirculation of the scalp.
ORGANIC HORSE CHESTNUT // It improves the micro-circulation of blood vessels and encouraging the hair bulb to revitalize and strengthen.

ETHICAL MAHOGANY // Antiseptic and astringent for the skin, invigorating and energizing for the hair.

BIODYNAMIC MINT // Astringent and purifying, it lightens and refreshes roots, helping them to purify themselves from excess sebum. It stimulates the growth of healthy hair. With antiseptic properties, it fights scalp itching.

ETHICAL TEAK // It strengthens hair structure. Antibacterial properties.
Apply to damp hair, massage and rinse. Repeat if necessary.