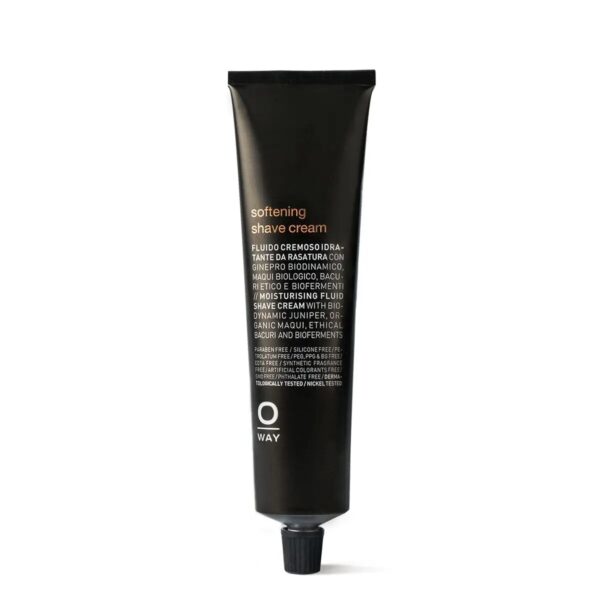 - Rich, protective and moisturising creamy shaving mousse
- Prepares skin to enable the blade to glide effortlessly without the risk of cuts
- Guarantess a relaxing and comforting shaving ritual
ETHICAL BACURI // rich in vitamin A, B and C, antioxidants and minerals, it is extremely nourishing and emollient on skin and hair. Habitat: rainforest.

BIOFERMENTS // They supply essential nutrients to the cells, also menaging to compensate for any deficiencies. They strengthen the cellulare cohesion of the tissues, making them more compact. They stimulate the repair and regeration of the skin.

BIODYNAMIC JUNIPER soothing and softening action, it fights irritation. It also stimulates the microcirculation of the scalp, helping fight hair loss and alopecia. Restores and strengthens the hair fiber.

ORGANIC MAQUI also called Patagonian Blueberry, it is considered the most powerful super berry found in Nature. Contains delphinidin, which produces cellular energy and slows down the ageing process. Habitat: Patagonia.
Moisten skin and spread the product with your hands on the areas to be shaved. Proceed with shaving, then rinse.