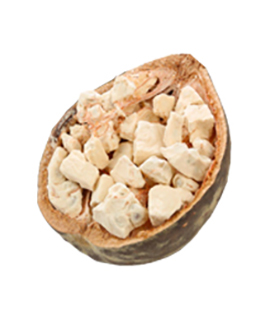 - Protects against photo-ageing and damage caused by sun, salt, sand and chlorine
- Adds nourishment and shine to the hair
- Deeply moisturises, gives elasticity and nourishes the skin
ORGANIC BAOBAB // Extracted from the seeds of this plant, thanks to the saturated and monounsaturated fatty acids improves the elasticity and strengthens the lipid layer of the skin.

ETHICALLY-PRODUCED PASSION FRUIT // This oil has a light texture that hydrates the hair, fighting dehydration.

BROWN ALGAE // It has an important firming, toning, smoothing, anti-ageing action, and it also protects hair and skin from a diverse range of light sources, thanks to its strong antioxidant properties.
Hair use: dispense on hands and distribute all over the hair before exposure to the sun, particularly on the ends. Repeat in case of prolonged exposure.
Body use: dispense on the hands and distribute all over the body after exposure to the sun. Massage until fully absorbed. Repeat whenever required.