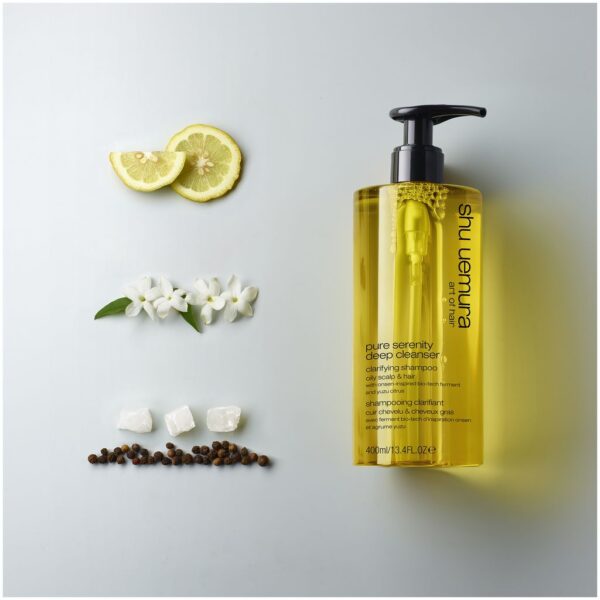 - Paraben Free
- Removes Impurities
- Illuminates Hair

Onsen Inspired Ferment
First isolated 50 years ago by japanese researchers from a thermal vent within a hot spring in Izu, Japan, the bacterium thermus thermophiles can survive extreme conditions by producing effective and specific defense molecules. The ferment it produces has been replicated. It is known to have anti-oxidant virtues and to help reinforce the barrier function.

Yuzu Citrus Extract
Yuzu citrus sourced in Kōchi Prefecture, located on the island of Shikoku in Japan. Very aromatic, it can be grown in regions with winters as low as 9°C (15F), where more sensitive citrus would not thrive. Yuzu citrus are naturally rich in multivitamins (among which vitamin C), minerals & anti-oxidant.
Apply on wet hair, massage & rinse thoroughly. Can be used alone or once a week as a first cleansing step before your favorite Shu Uemura art of hair shampoo and conditioner routine.