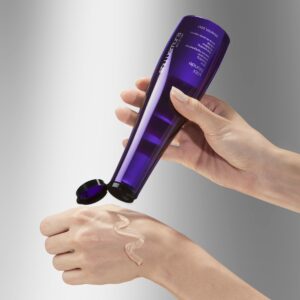 - Protects Colour
- Nourishes Hair
- Illuminates Hair

Japanese White Peony

The purest snowy beauty from Niigata in Japan. renowned as a symbol of purity in Japan, 15 years having been spent on the selective and sustainable breeding process enabling white peonies to bloom continuously, carefully treated by passionate farmers. harvested by hand within only may to june & only half of flowers are used.
Apply a coin-size amount of the shampoo to wet hair. Massage into scalp using fingers and palms. Rinse thoroughly.