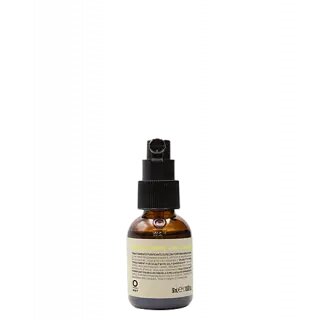 - Facilitates the elimination of dry/oily dandruff, reducing irritation
- Favours the deep-down cleansing of the scalp
- Sanitising, anti-itch and soothing action
BIOLIN // Biolin is a natural sugar prebiotic which counters attacks from pathogenic bacteria and fungi, which cause irritation and dandruff, without eliminating, or rather stimulating and strengthening the "good" bacteria, which are essential for healthy skin.

BIODYNAMIC ROSEMARY // Has antimicrobial and refreshing properties. It is ideal for treating irritated scalps.
Shake before use. After cleansing apply the product directly to the scalp. Leave in for a few minutes. Dry.

Tips for use:
• Intensive phase: use it 2-3 times a week for 3-4 consecutive weeks.
• Prevention and maintenance: 1-2 times a week.