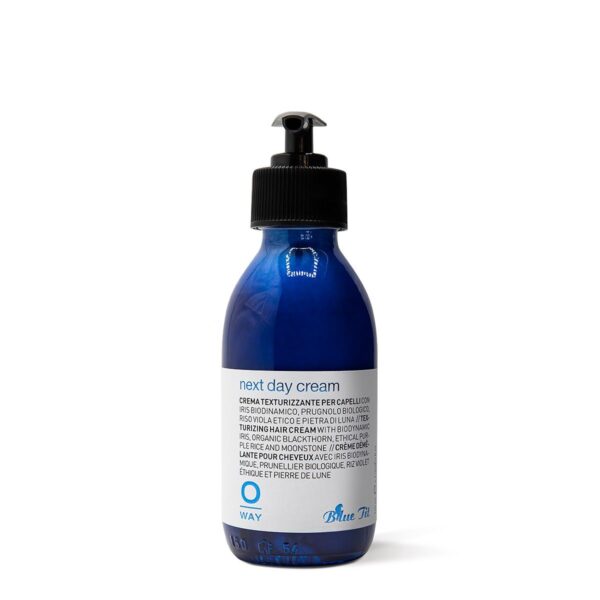 - Defines locks with a light texture for a "day after" undone look
- Enhances the wavy and curly effect
- Adds definition to straight hair
ORGANIC BLACKTHORN EXTRACT // Blackthorn is an excellent regenerating and fortifying agent for skin and hair. It gives great elasticity and hydration.

BIODYNAMIC IRIS // Rich in phytoestrogens, this flower has refreshing and invigorating properties for dull, matt hair.

ETHICALLY – PRODUCED PURPLE RICE // Khao Gram is a select variety of purple rice. It leaves your skin soft and smooth. Its characteristic purple colour comes from the high anthocyanin content, which gives it special antioxidant properties and leaves your skin soft and compact.

ETHICAL PURPLE RICE EXTRACT // Also called Khao Gram, Purple Rice is native to the tropical and sub-tropical countries of southern Asia. Extremely rich in anthocyanins, which give it its characteristic purple colour, it has a marked antioxidant activity and helps to protect the hair from external aggressions. * The name moonstone derives from its appearance. The pearly and white iridescent shine is caused by the light which reflects the elements that make up its structure; this effect is called adularescence.
Work the cream with your hands. Apply on wet or dry hair, from the roots to the tips. To light it up, add a small quantity of product at the end of styling.